This is a replica of the Mask of the Hero "reaper" from the Blizzard game "Overwatch" This is a custom piece made as a Christmas present and took about 50 Hours to print and 10 hours to sand and paint.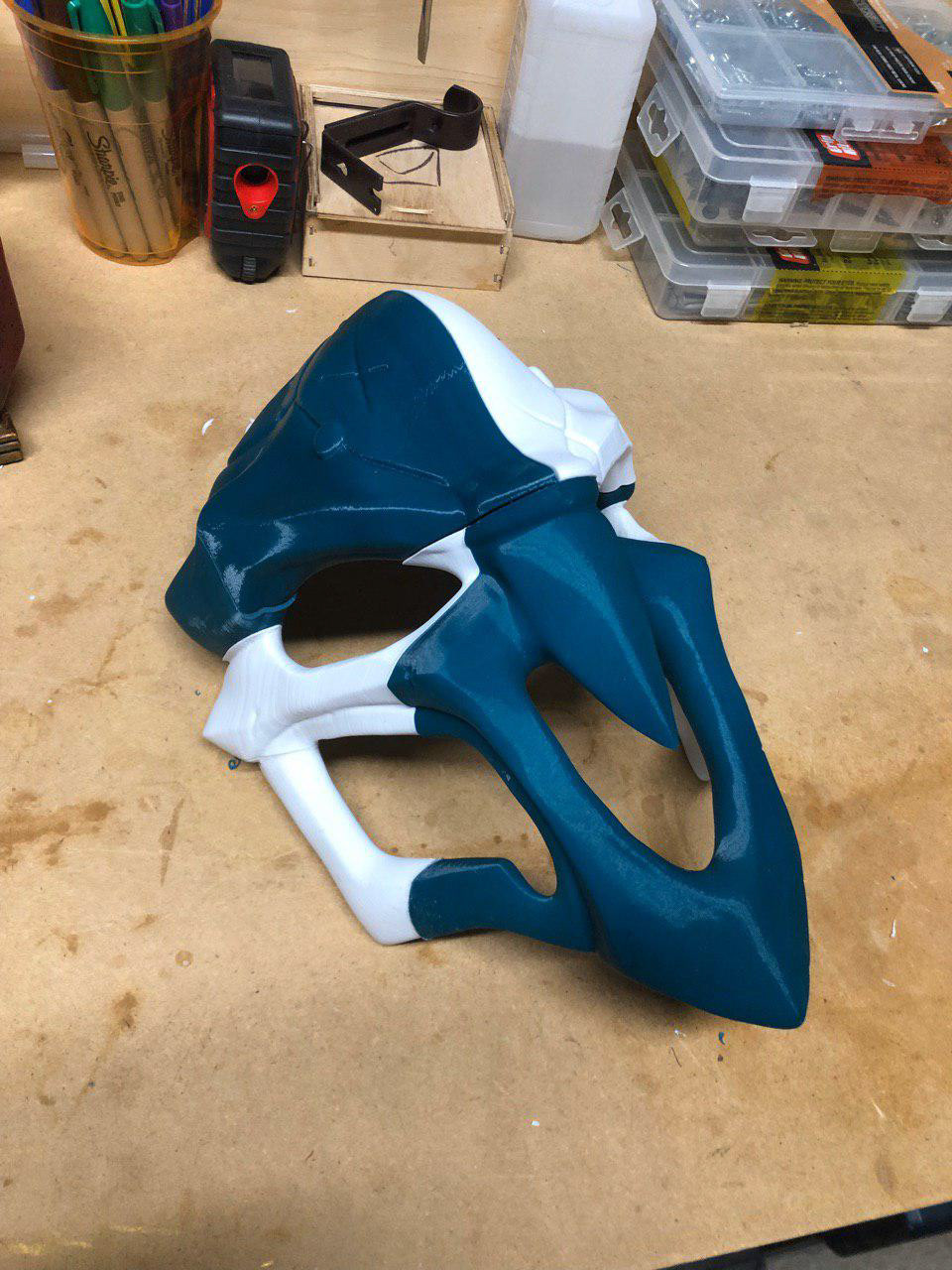 The Mask printed in 8 Parts on my Ender 3, and connected with joiners and Superglue gel.
Any gaps and uneven areas from joining had wood filler pushed into gaps, and laid into create smooth curves or hard lines as needed. Then it was eventually sanded down smooth across the entire model. To cover the fill lines I used XTC-3D with two coats to give the entire model a glass smooth finish.
Next a base coat of white primer, to match the skull, was laid down in 3 coats to cover all the white and green of the prints. Next time I will try and use a paler color of PLA to make the model.
Final touches include paint washes, dry brushing and highlights form acrylic paints. I used a mixture of yellows browns greens and black to achieve the decayed bone look and metallic for along the jaw line. 
Finally a non-gloss coating of sealer to protect the paint job.